About Blue MOuntain Raw
Our Commitment to Quality
Our products are sourced from CFIA & HACCP inspected facilities and contain no hormones, antibiotics, binders, fillers or preservatives. As close to a biologically appropriate diet as possible.
JUST THAW AND SERVE
100% Made in Ontario
100% Guaranteed Fresh Product
100% Government Inspected Meats
Convenient & Pre-Portioned
Closely Following the 80-10-10 model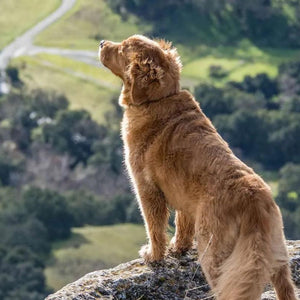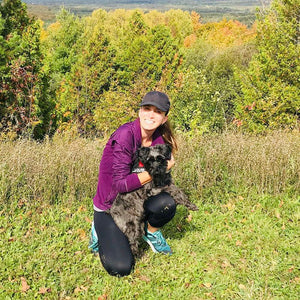 Meet Kirsten & Louie
About Us
We are a family owned local business that was born after trying everything we could possibly think of to get rid of our Mini Schnauzer Louie's allergies, his paws were always red and he was constantly licking them. After rounds of different medications, Vet recommended kibble and topical creams nothing seemed to help. I decided to research raw dog food and found great resources like Dr Karen Becker and we haven't looked back!
We know that reducing our own intake of processed and enriched foods helps to increase our health and wellness, why wouldn't be the same for our pets?  It really hit me on holiday with my family when we toured the Animal Kingdom at Disney and the kitchen where all the animals meals were made was on full display and it was all fresh foods!
Our mission at Blue Mountain Raw is to empower pet parents by providing easy to order, convenient access to top quality locally sourced nutrition and all-natural treats that will enable their pets to live healthier, happier lives thriving not just surviving!